50 miles, 82 K (Sunday)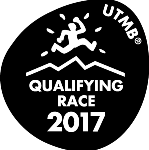 Distans 82 km
Start by Tjolöholm castle
Sunday 06:00
Boarding of bus 04:30 (Opera house Göteborg)
5 Aid stations (1 with dropbag-service and food)
Course: Hallandsleden-Bohusleden-Drumlin-Vildmosseleden-Sandsjöbackaleden-Änggårdsbergen-Slottsskogen
Max 175 participants
The race is certified by ITRA to 4 points (new system) and is a qualifying race for all the Ultra-Trail du Mont-Blanc® races 2017 (www.ultratrailmb.com).
Rules and cut-off times are HERE
Enter the race HERE >>

Altitude profile 82 km. Accumulated gain 1420 m.
Course Description
0-6.5 km. Tjolöholm peninsula. Starting at the castle with 2 km easy gravel running out to the shoreline, then technical running in darkness on the walking paths of Tjolöholm with lots of little ups and downs along the ragged coast.
6.5-10.7 km. First part is gravel and easy paths from the harbour to the Äskatorp hills. Second half of the segment is a demanding uphill through the forest and then a meandering path downwards to Äskatorpsvägen.
10.7-15.3 km. Easy running, downhill at gravel road and then asphalt straight on to Fjärås bräcka. Slightly mind numbing segment but helpful to set a meditative mood.
15.3-37.4 km. Hallandsleden/Bohusleden hiking trails from Fjärås to Bunketorp, Lindome. Mainly technical trail with short and sharp ups and downs. Scenic passage at dawn crossing the ancient road across Fjärås bräcka, wiht views out to the sea as well as over lake Lygnern. The rest of the trail is dominated by narrow trails in woodlands except for the crossing of two markedly cultivated valleys, at Hjälm and Hjälmared. The first aid station is by Iglakärr after 25 km.
37.4-42.2 km. Flat and easy, leaving the Hallandsleden hiking trail at Bunketorp, continuing on asphalt on bike paths and countryside road through Lindome, where the second aid station, this one having drop bags and food, is located.
42.4-45.1 km. Dirt road, leaving the fields and entering the woods, some uphill but mostly easy. One very short off-trail passage across a bog and onto a connecting trail in the middle of the segment.
45.1-47.5 km. Scenic running from the tunnel under the highway on hiking trails in open settings across the iconic Sandsjöbacka drumlin. Some uphill but really enjoyable single track running.
47.5-50.7 km. A km on gravel through idyllic Grönabur then back on single track on the red hiking trail – a few wet passages but mostly firm surface and easy running in deep forest along Vildmossedalen. At the end of the segment awaits the third aid station, featuring water and Umara sports drink.
50.7-55.8 km. Blue trail and Sandsjöbackaleden hiking trail from Kyrkobyn to the Grönabur fields. Technical trail in the wilderness of the southwest Sandsjöbacka forest with lots of up and down and running on solid rock as well as in wet and muddy paths.
55.8-59.7 km. Easy segment of Sandsjöbackaleden from the Grönabur fields to Mellsjö an onwards on dual track dirt roads and easy single track paths. A slightly more muddy section close to the crossing of Spårhagavägen, where the fourth aid station is located. Segment ends after Kimmersbo with a sharp right onto a forest path.
59.7-63.5 km. Deep forest part of Sandsjöbackaleden and the green hiking trail to Årekärr. This is a technical segment with much up and down and a narrow, winding forest path with roots and rocks.
63.5-66.1 km. Sandsjöbackaleden from the idyllic valley at Årekärr to Oxsjön, still in deep forest, lots of muddy passages here and some uphill, tough running although not extremely technical.
66.1-70.4 km. From the southern shore of Oxsjön, Sandsjöbackaleden ends with wider graveled paths. Some uphill and steep downhill but otherwise easy running. The last aid station is at the end of the hiking trail.
70.4-74.2 km. End of hiking trail. Mixed surfaces, with some paths, some gravel road and some asphalt, first downhill then flat across Fässbergsdalen in western Mölndal. Easy running.
74.2-77.8 km. A few steep climbs with a very short asphalt segment and then a long and really technical passage through the narrow canyon Mölndalsravinen. Ending at the top of Änggårdsbergen with a nice view of Göteborg.
77.8-80.1 km. Downhill with easy running on wide and firm paths through the Botanical garden.
80.1-81.8 km. Asphalt through Slottskogen and then a short trail passage featuring the final twist over the finishing hill and into the stadium.
Comments & Responses